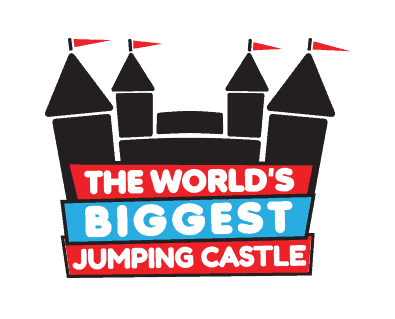 THE WORLD'S Biggest Jumping Castle
BIG BOUNCE AUSTRALIA FEATURES THE GUINNESS CERTIFIED WORLD'S BIGGEST Jumping Castle!!!
Public Service Announcement… This is NOT your typical jumping castle!! Covering an area of just over 1,500 square metres and towering 10m from the ground to the tip of our candy-coloured turrets we've worked hard to ensure there is never a dull moment in this, the World's Biggest Jumping Castle.
We've created a crazy inflatable landscape filled with some of the most amazing, completely customised attractions you'll have ever seen. Not only does our massive bouncer look spectacular, it really does have something for everyone within its four walls of fun.
We've got basketball hoops for those big-air slam-dunks, climbing towers that reach to the sky, a giant slide that takes you outside the main structure and lands you into a ball-pit, over-sized couches and chairs for you to chill on and even a 70m tall, multi-coloured rabbit for you to climb inside and get up close and personal with. Looking for some crazy content for your Insta account? You've just found it!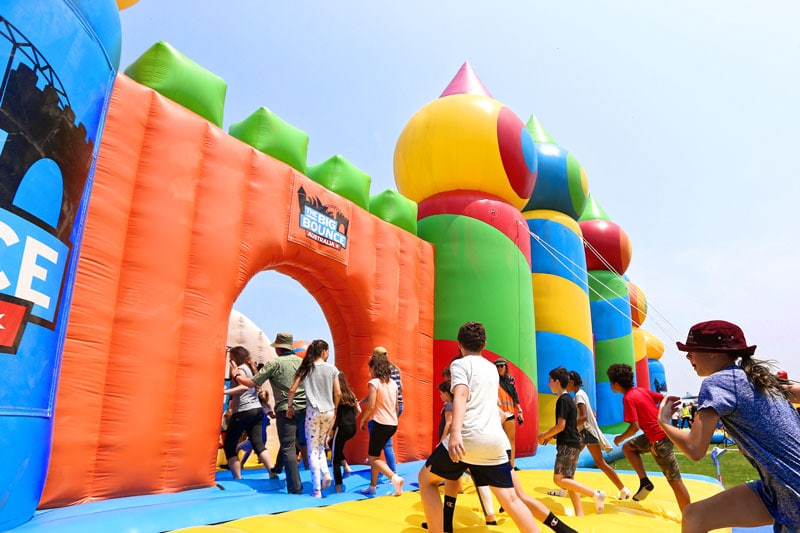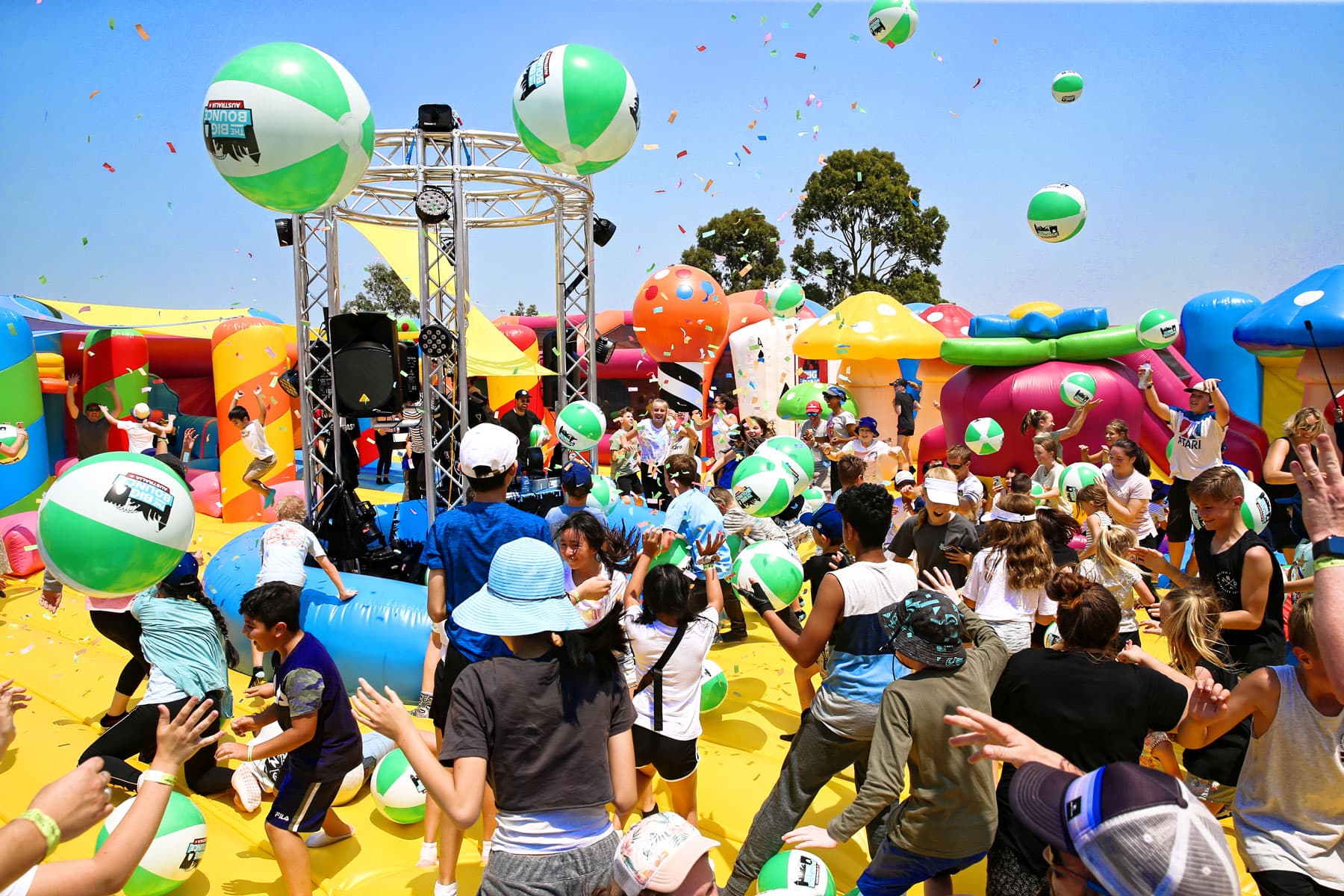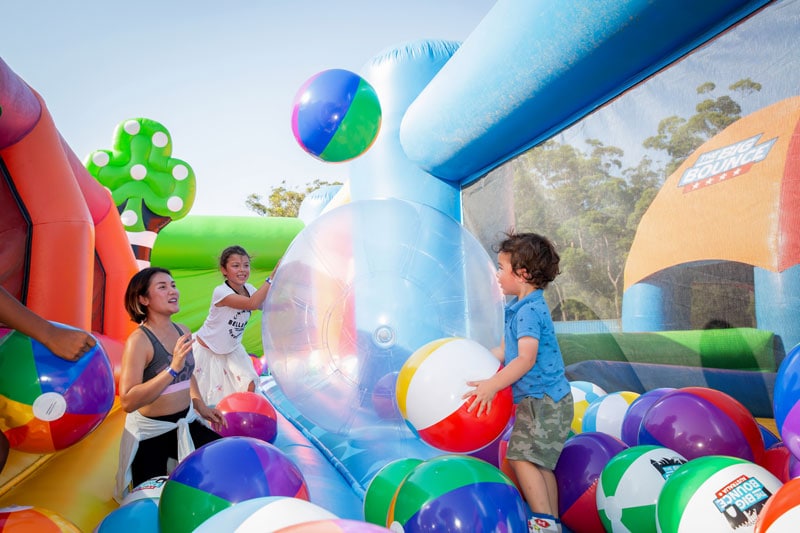 A Massive Bounce Party Like Nothing On Earth
At the heart of it all, performing from a stage at the very centre of the Jumping Castle, is our resident DJ/MC. While this is definitely a great energy-burning activity, we also wanted to make it a great party that EVERYONE can enjoy.
Your experience will play out to a soundtrack carefully curated by our DJ to reflect the audience at each of our sessions. Party-games, interactive fun, confetti blasts, snow machines, competitions and giveaways will all be central to the experience. Ever taken part in a dodge-ball competition on a 1,500 square metre jumping castle? Ever jumped around to 'Jump Around' with 200 other people, all at the same time? Well now you can!